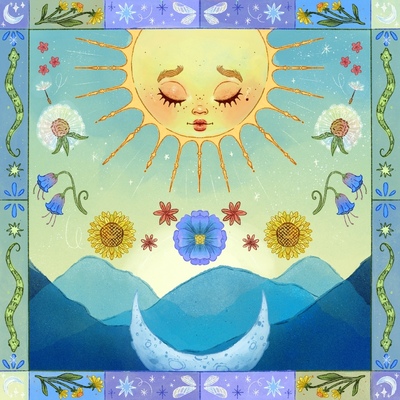 Alejandra Arango
Alejandra Arango is an illustrator and graphic designer from Colombia with an avid passion for children's books and fairytales. When she was little, she loved listening to bedtime stories and trying to recreate her favorite characters on paper. Since then, she developed a magical and whimsical style, trying to tell little stories in each illustration. After graduating with a degree in graphic design, she worked in textile design for children, while looking for illustration projects. During this time, Alejandra has the opportunity to work on a couple of books in Colombia and the US. Alejandra has a very colorful personality, which also comes across in her illustrations, exploring different colors and textures. She focuses primarily on digital art, but she also delves into watercolors and gouache. Aside from creating, you can spot Alejandra doing punch needle, watching "telenovelas" or talking to her plants.
Free Now
Enquiring to purchase/commission
You may also like...