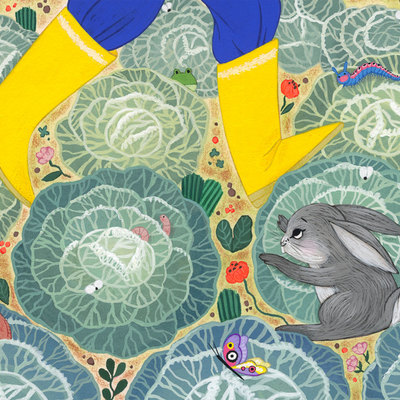 Amelie Videlo
Amélie was born in Paris France during the year of the Rat and as a child, she began drawing Disney characters and Manga. Whilst growing up she spent a lot of time living with her Chinese family in the Republic of Mauritius. Later, after graduating from Penninghen School Of Art Direction, she worked as a graphic designer before becoming an illustrator and now lives in the British countryside, close to the Welsh mountains, with her partner and her cat Chichi. Her preferred medium are paints, crayons, inks, and digital applications but she is always interested in trying new techniques. The different languages, cultures, and colourful landscapes of Mauritius inspired her love for painting rich flora and playful characters. She often uses her family as an art subject and recreates childhood memories from old photos. She has an interest in learning languages and enjoys knitting and playing video games.
Free 3m
Enquiring to purchase/commission
You may also like...