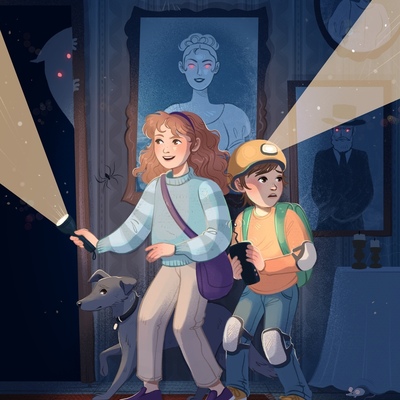 Ana Bidault
Ana Bidault is an illustrator and world traveler. She was born in Barcelona, raised in Patagonia, and currently resides in Montevideo, Uruguay. Her love of books began when her grandmother gifted her her first Harry Potter book. Since then, Ana hasn't stopped loving stories about magical worlds. Ana's illustration style is whimsical, with a palette of vibrant hues that bring a pop of color to any project. Her work often explores magical themes, providing a touch of enchantment to the viewer. She strives for a clean finish, lending a modern feel to her work, yet still invoking a sense of nostalgia. In recent years, Ana has fulfilled her dream of illustrating books for renowned publishers, including OUP and HarperCollins. She is also a member of the Oníricas artists' collective, participates in national events, and has a small yet powerful community on Patreon.
Free Now
Enquiring to purchase/commission
You may also like...